MENTAL REHAB
FIVE STEPS TO A FANTASTIC EVERYDAY LIFE
Erik Bertrand Larssen is the country's most famous mental trainer, with enormous success as a writer and public speaker. He has made sports stars bring out their absolute best, he has coached top executives in the business world, and he has helped a large number of ordinary men and women to become better versions of themselves. But one day he wakes up and realizes that he himself needs help.
This is the personal story of the road back to everyday life. About how right-thinking helped him out of the crisis, as he himself has previously helped others. And about how we can all, with simple adjustments, have a fantastic everyday living.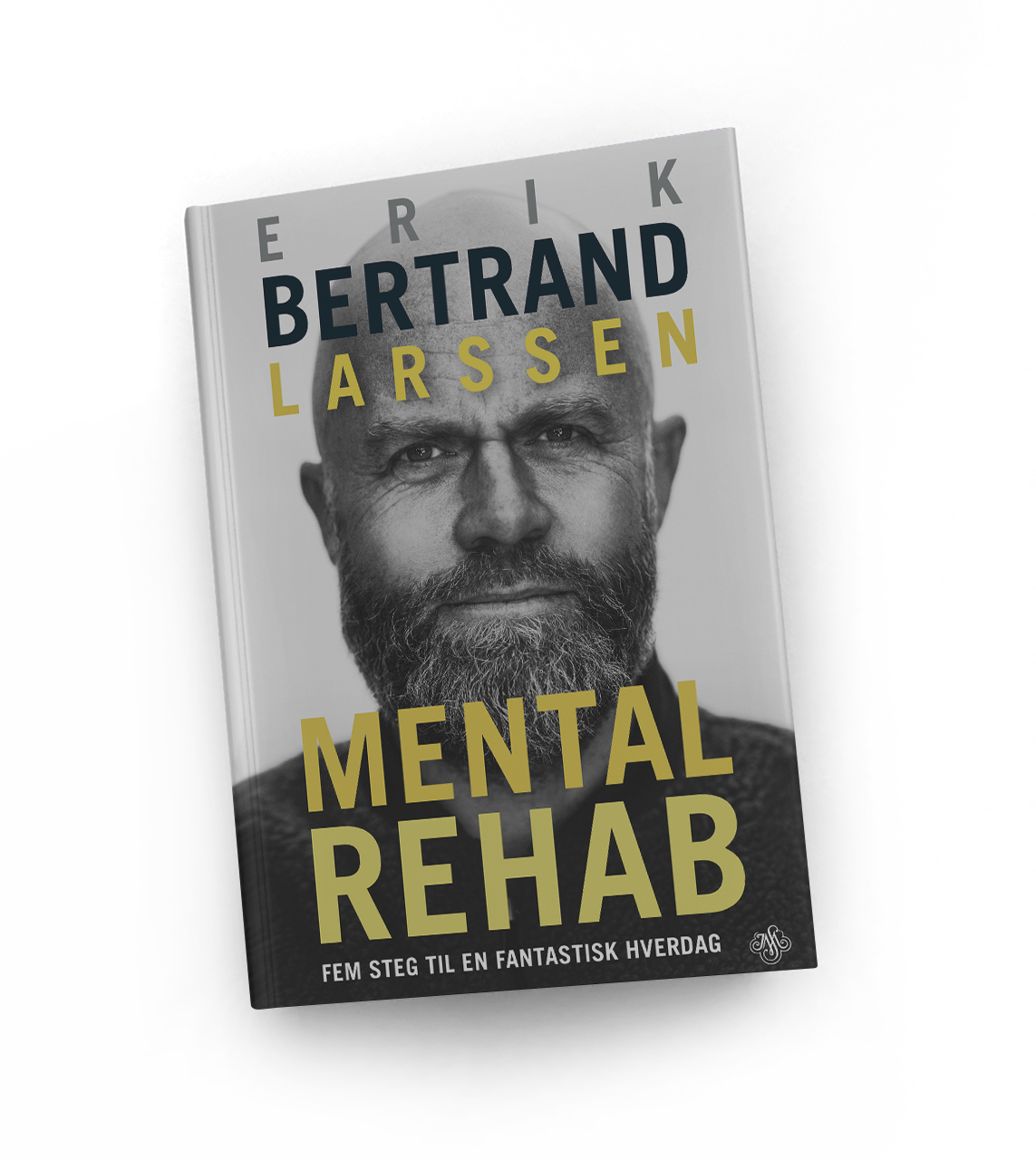 Thanks again for a nice chat Erik, and for inspiring conversations over the years!
Frithjof Norman Lund
Managing Partner of McKinsey & Company in Norway
Thank you Erik – fun montage – it is you who have your own unique ability to see people and engage and inspire – deeply impressed!
Trond Riiber Knudsen
Founder TRK Group